Boxy Roxy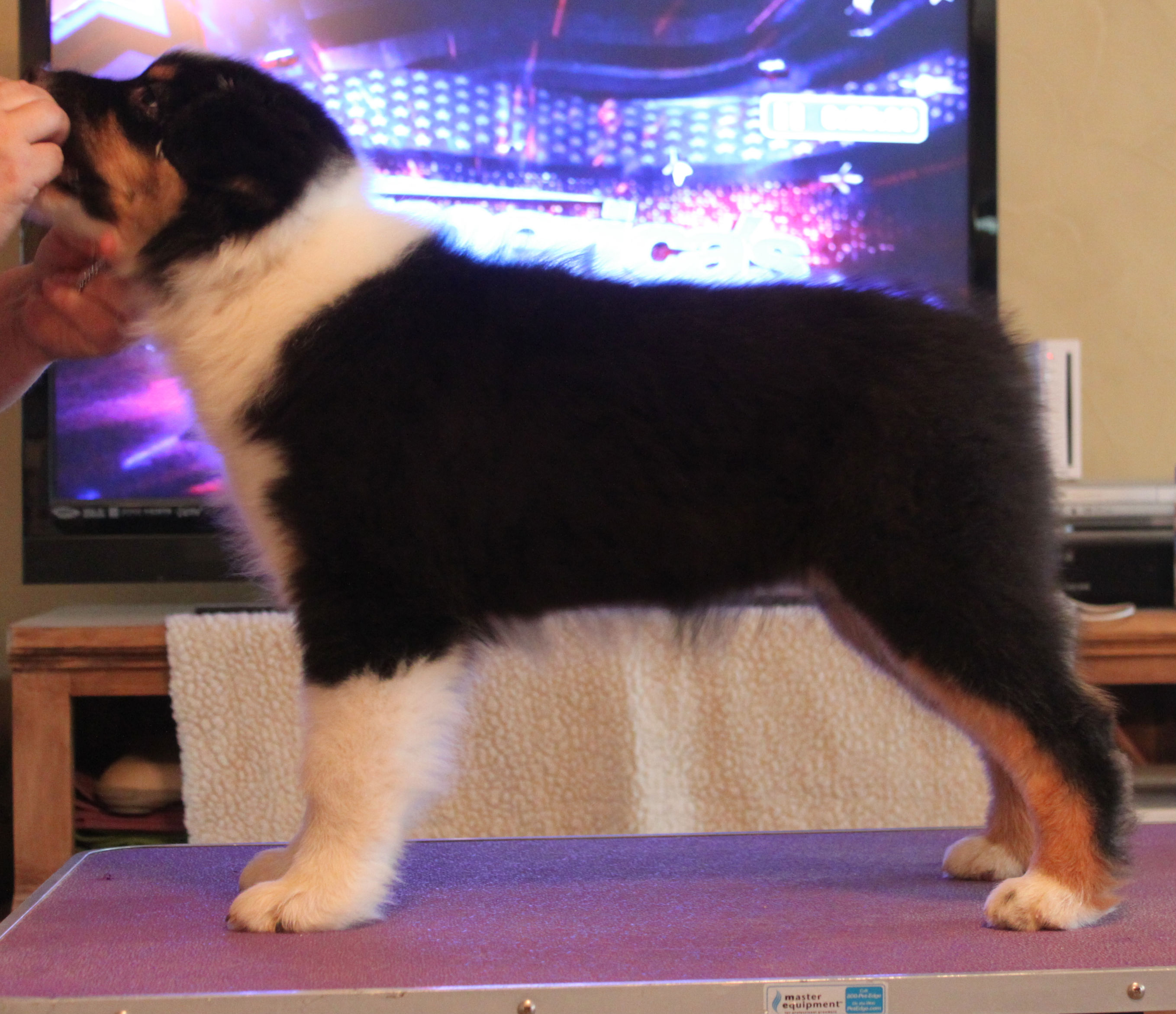 12 weeks old
Little Miss Boxy is a real hoot!! She is full of personality and energy! Who can resist that adorable split face of hers...lol. Christy couldn't and took her home to live in Colorado with her and my wonderful Marquis. She also has a new name - PIPPA. She loves the snow and has also tried her hand at interior decorating. Christy takes lots of pics so stay tuned for more of Pippa.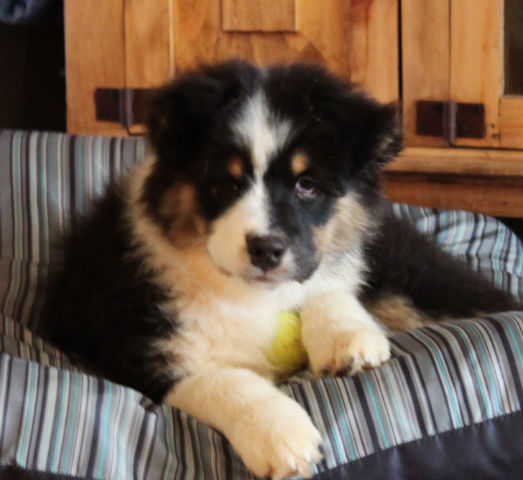 Boxy girl at 6 weeks old
4 weeks old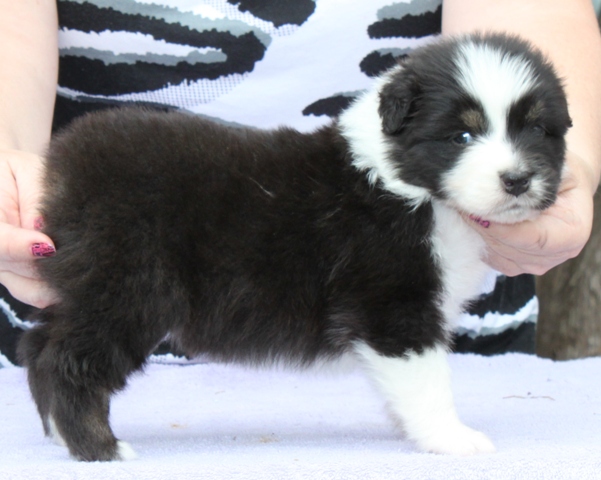 first stacked pictures
Expressions Out Of The Box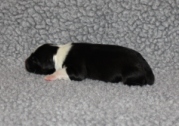 Black Tri Female #1
This is "Boxy". She was the first born in the litter. Her name has two meanings. The first because she was born in the front yard, therefore "out of the box". The second ties back to her sire's registered name in that a paradigm is thinking "out of the box".
"Boxy"