Candy will be staying at Expression for a while to grow up, unless just the absolute perfect home comes along for her. She has attitude by the buckeful! She will charm the ribbons out of any judge. Her name might be sweet and she may be pretty, but look out!! This petite and pretty girl gives as good as she gets, and then some.
Who me? I didn't do it.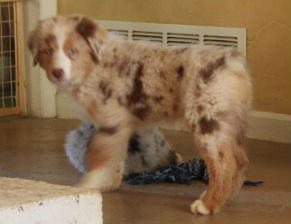 I'm too sweet.
I'm beautiful and I know it!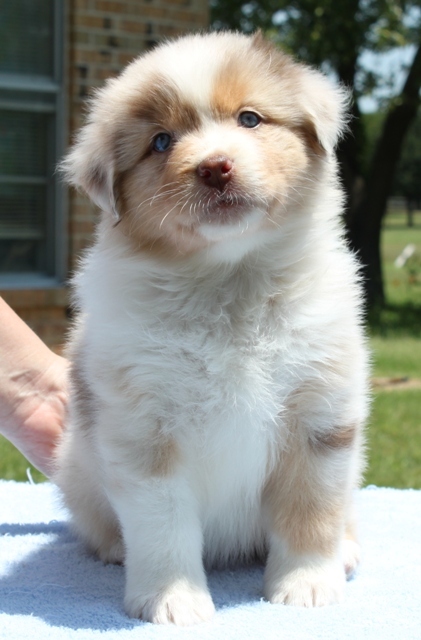 Candy @ 6 weeks old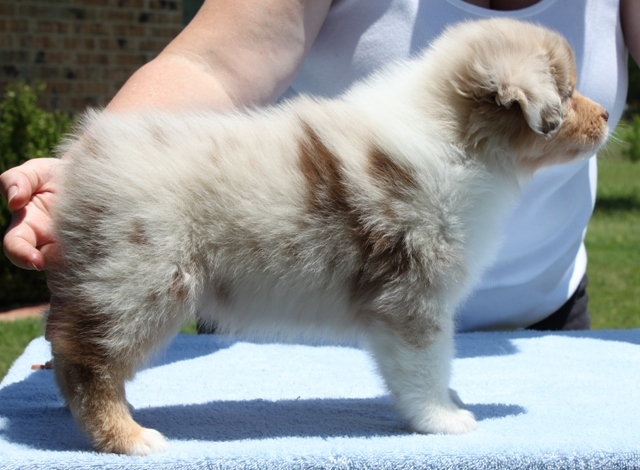 Wow, only 4 weeks old and already a super star!!! Everyone loves Candy....LOL!
Candy @ 4 weeks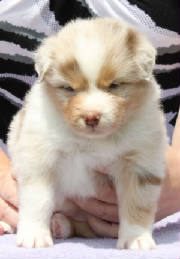 Red Merle girl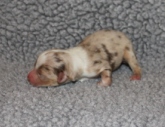 24 hours old