Carebear at 6 months old
Carat aka Carebear
9 weeks
6 Weeks show side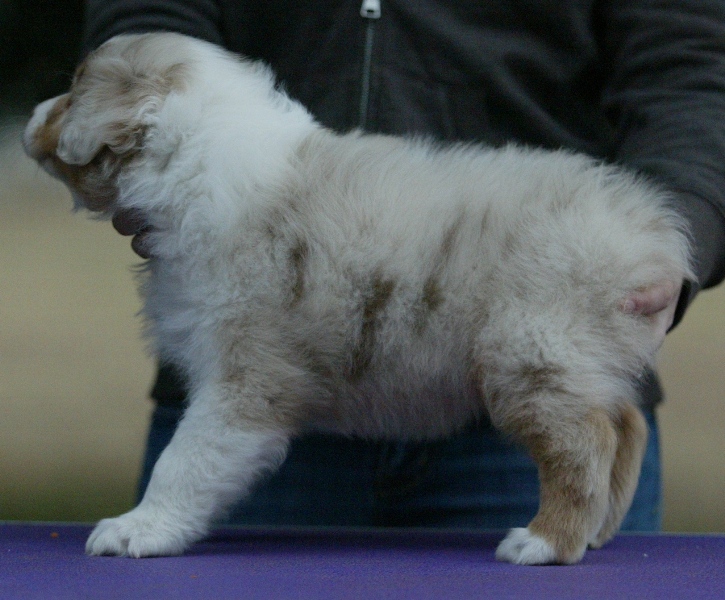 Not happy about being stacked.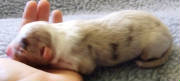 Day 1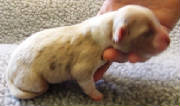 Day 1
Carat is our big boy. He was the largest at birth as well as being the first born. He the first to find his voice and the first out of the box. He is pretty boy, and his color gets prettier by the day.
Showside 4 wks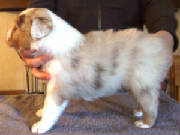 First attempt at stacking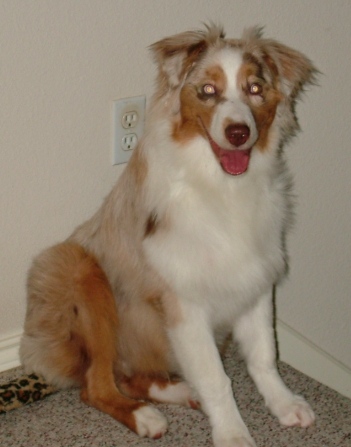 Carebear is doing great in his new home! He is best pals with his dad Barney and they hang out a lot. I hear he likes to chase the deer that come to visit. He is growing up a cute boy.
6 weeks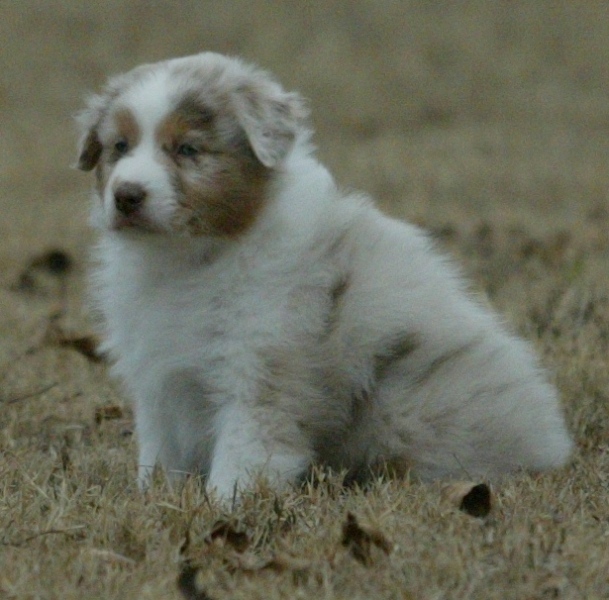 First trip outside.
Show Side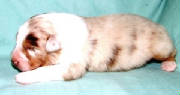 10 Days Old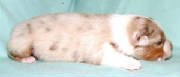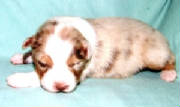 Off side 4 wks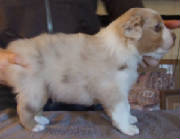 First attempt at stacking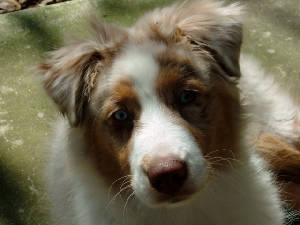 Look at that cute face!!
Carat aka Carebear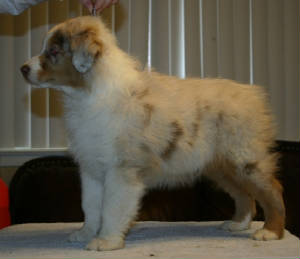 9 weeks
6 weeks off side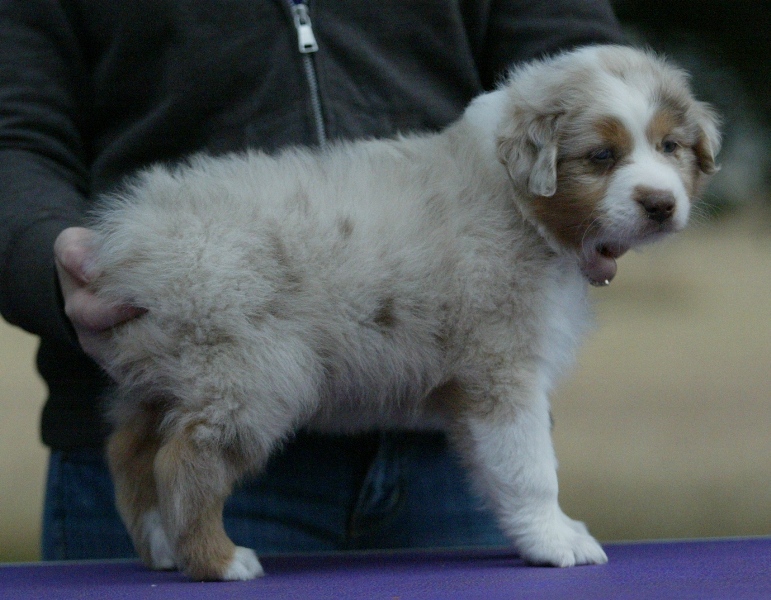 Carat (or Carebear as Robyn calls him) is quite the cutie. He is on the quiet side most of the time, but does enjoy a good rumble with his siblings on occassion. He is getting more pretty every day. He has pretty blue eyes and will let you know when he wants to be cuddled.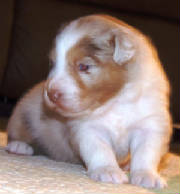 3 weeks old
Carat 4 Wks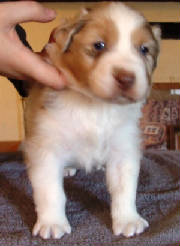 Front