Love this boy's head! Aussies have so much expression in their faces. It is one of their defining features, that and their wiggle butts. Hunter has the type of head we like.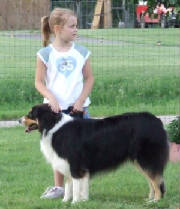 Hunter teaching the beginners
Hunter is wonderful for beginners to work with. When we know there will be new kids at the shows we always take him so they can learn on him. He loves kids so it is a treat for him.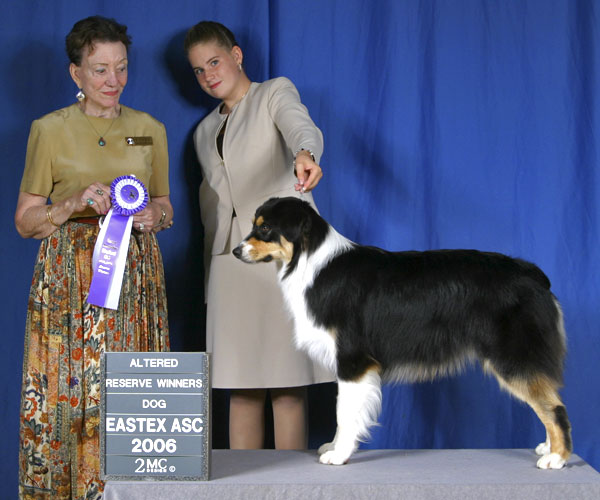 ITASC 2007