SCARLET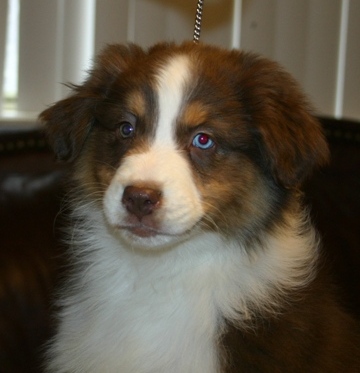 9 weeks
6 Weeks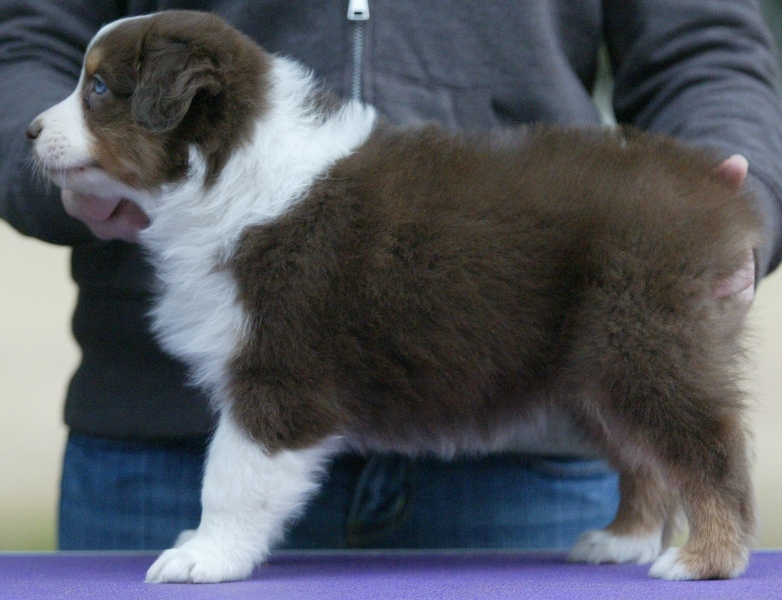 Show side
This little girl is something else! As you can see, we can't settle on a name for her. She is a little pistol, but can be so sweet as well. She is not going to be a girly girl by any means. She likes to rough and tumble with her brothers and usually starts it. She has 1 green eye and 1 blue eye. She is going to be a handful...lol.
Day 1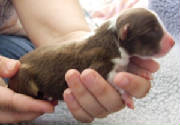 Day 1
Broken puppy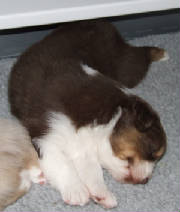 Are you sure that is comfortable?



Scarlet is enjoying her new home in Colorado with Marty and Teresa. She loves her new playmate and all the room and snow!! I will post pics as I get them.
First trip outside.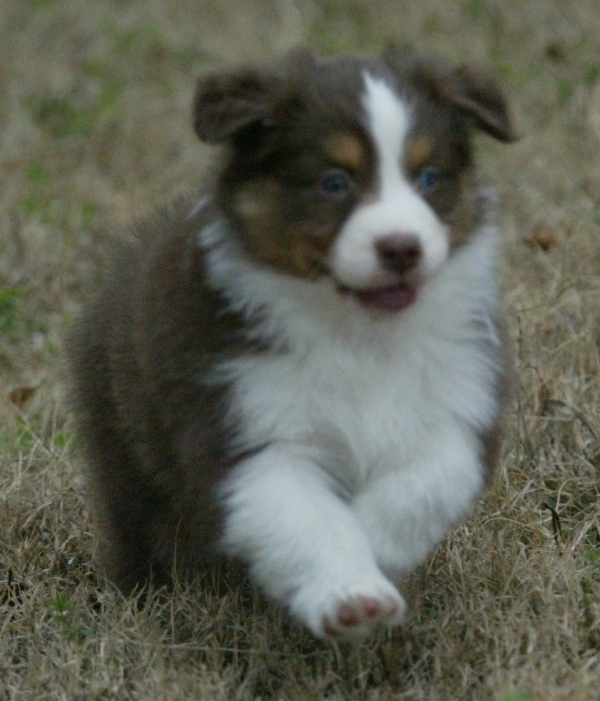 Weeeee...love to run!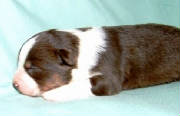 10 Days Old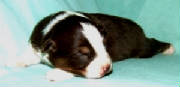 Let me out please?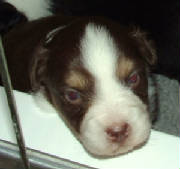 I won't get into trouble.



SCARLET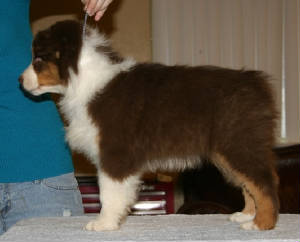 9 weeks
6 Weeks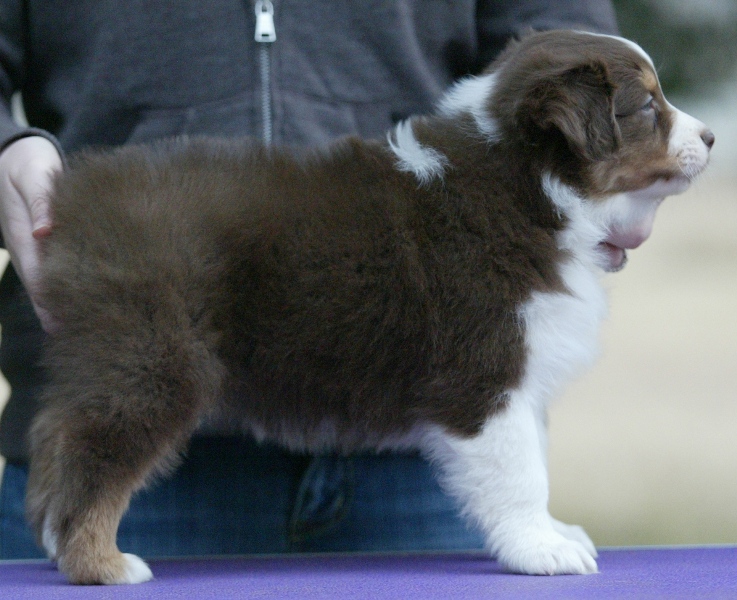 Off Side
Offside 4 Wks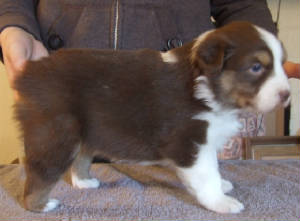 First attempt at stacking.
Showside 4 Wks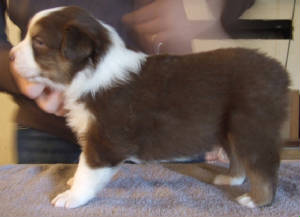 First attempt at stacking.