Ty and his new best friend Venus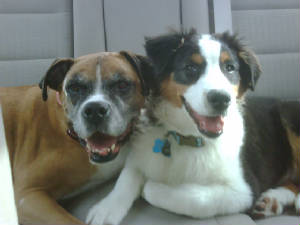 Hammer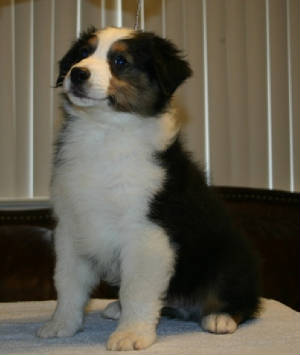 9 weeks
6 weeks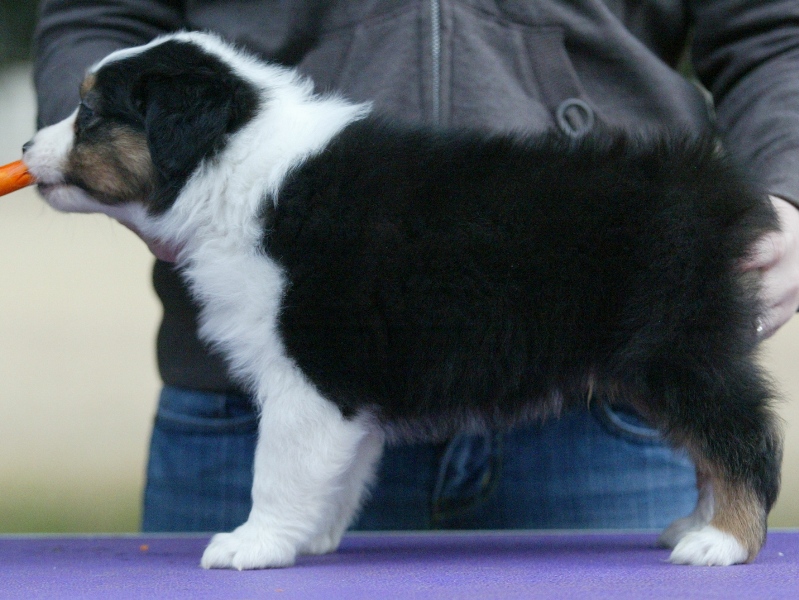 Show side
Hammer (or Ham as we call him) is just what his name says...a ham. He is full of fun and loves to play and cuddle. He will lay in your arms and give kisses. He is still a bit smaller than the others, but makes up for it with tenacity and spunk.
Day 1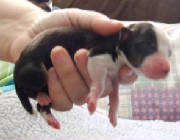 Day 1
Hammer 3 Wks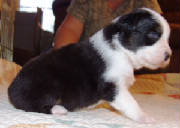 3 weeks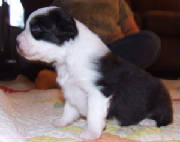 Cute as a bug.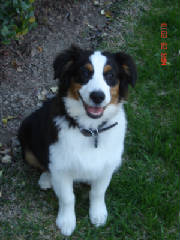 He has finally caught up.
Ty is having a great time in his new home. He has a best friend Venus to play with and gets to go to the local dog park where they have a pond for them to play in. From the pictures it looks like he loves the water. He is really blossoming with Ray amd Kim.
Exploring Ourside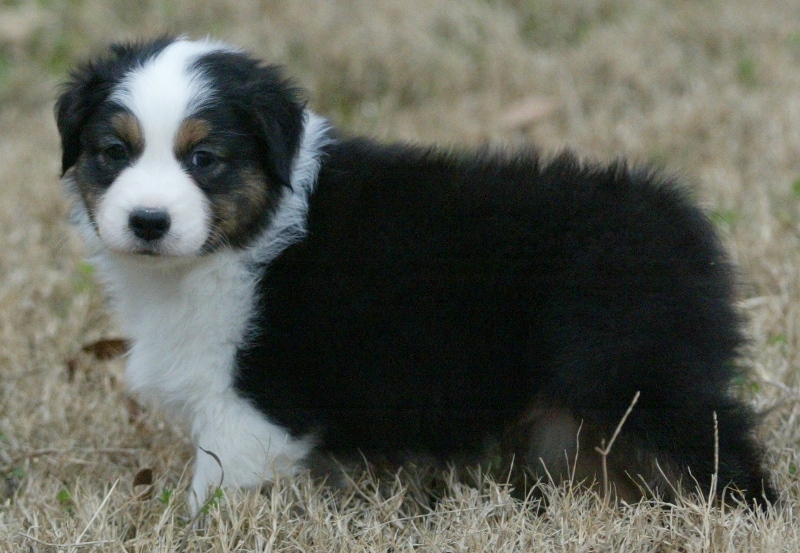 First trip outside.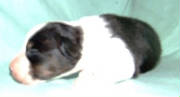 10 Days Old
Hammer was the first Black Tri born. He was also the tiniest in the litter. We decided on Iron Man because he had the strength to beat the odds. He has a 3/4 collar.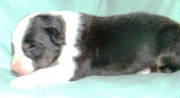 At the dog park havin a blast!!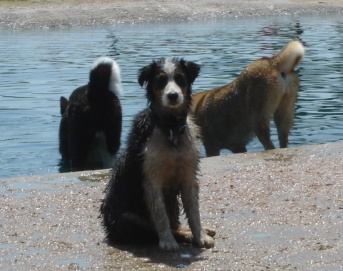 Hammer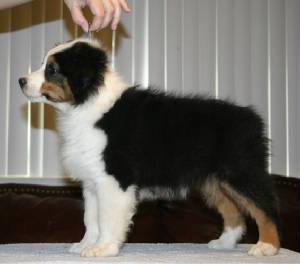 9 weeks
6 Weeks
Off Side
Showside 4 Wks
First attempt at stacking.
Offside 4 Wks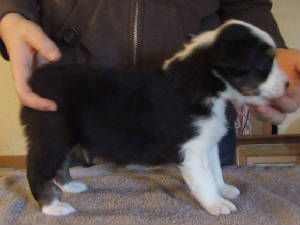 First attempt at stacking.