Tie chillin after playin hard.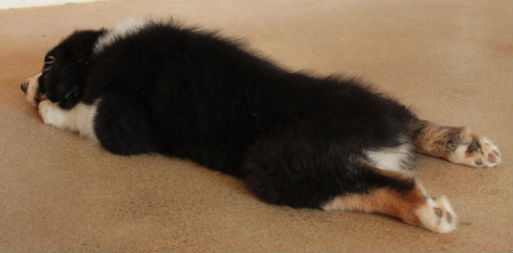 Tie is available to a companion/performance home. He is a very sweet boy that has enough energy but also has an off switch. Nice! He is an ace at catch and fetch and loves his toys. He also enjoys belly rubs. He is very curious and would be able to excel at anything one gives him the time to learn.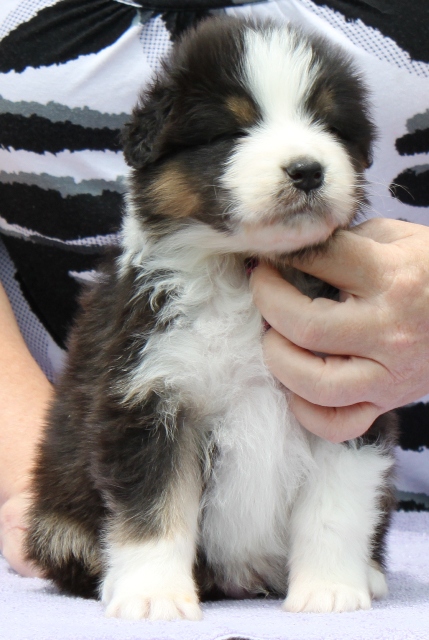 Black Tri male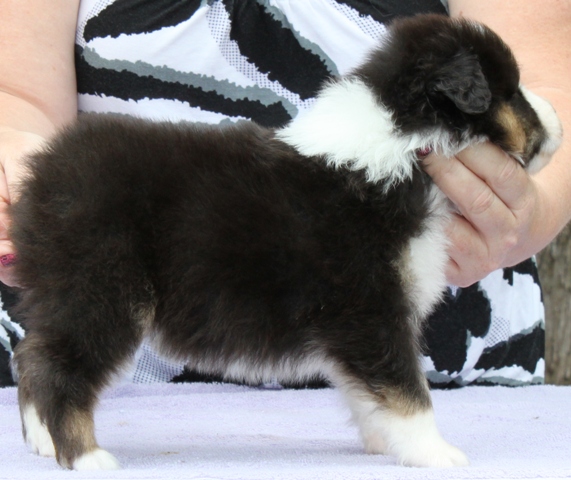 4 weeks old
Expressions Black Tie Premier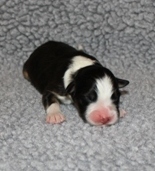 This is our one and only Black Tri male. He was the second born in the litter. I haven't decided on a call name for him yet.
Black Tri Male - 1 day old